Hot Bars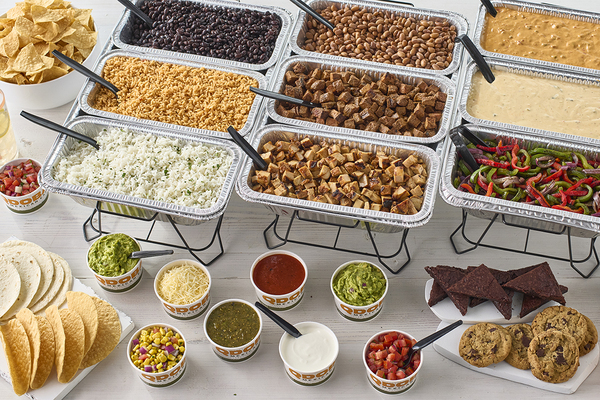 Build your own bowls, nachos or salads with Grilled Adobo Chicken, Grilled Steak, Pulled Pork, Brisket Birria, Cholula© Hot & Sweet Chicken or IMPOSSIBLE™ Meat Made from Plants. Comes with rice, beans, guacamole, pico de gallo, chile corn salsa, red salsa, salsa verde, shredded cheese, sour cream, tortilla chips, and lettuce.
Served hot with chafing racks and sternos. Bowls, napkins and utensils provided.
Complete your Hot Bar by adding on our 3-cheese queso, fajita veggies, and tortillas.
No Items found